maonochaco





Posts

: 9


Reputation

: 1


Join date

: 2017-03-24


Country

: Brasil


Subject: What a kid Tue 21 Nov 2017, 16:22

---

Is not the first time this kid disturbing me, but today he goes to the limit, after a hard race with him friend, he went to ''revenge'' his friend crashing in me, ffs, i pushed him out sometimes to keep distance from him, after some time i tryed to just race but can't complete anyone, all laps trying to crash me... sorry for the bad english.

the kid is Yukohima (isco), yes only because he have high points doesn't mean nothing...

PLEASE HOW I SEND THE REPLAYS, I HAVE THE FILES IN MPR, BUT... 

Error

 Your file type is not allowed

Have a nice day!
Pirados
Server Supad/Forum Admin, Event Coordinator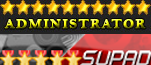 Posts

: 229


Reputation

: 11


Join date

: 2012-06-21


Age

: 24


Country

: Estonia


Subject: Re: What a kid Tue 21 Nov 2017, 17:50

---

Hi
Y can post a link aswell (upload it to net from y computer) cmd is: insert a link

_________________
Simon
Founder, Team owner, Server Supad/Forum Admin






Posts

: 1088


Reputation

: 29


Join date

: 2014-03-03


Age

: 38


Country

: uk


Subject: Re: What a kid Wed 22 Nov 2017, 00:21

---

Brian,

Yet again I'm not sure what you are trying to prove I think I have seen the replay you are on about.

He taps you into T1 not nice but happens u then turn across him through the 1st chicane then FULLY BRAKE TEST HIM ON THE ENTRY TO THE STRAIGHT.


I have banned people for less.

_________________