Ricky
Server Supad/Forum Admin, Event Coordinator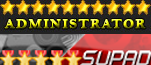 Posts

: 379


Reputation

: 3


Join date

: 2010-04-10


Age

: 26


Country

: Germany | Dortmund


Subject: [MRc] Demo Championship Season 5 Championship Table 2011-10-15, 8:36 pm

---

CHAMPIONSHIP TABLE



| | | | | | | | |
| --- | --- | --- | --- | --- | --- | --- | --- |
| PLACE | DRIVER | RACE 1 | RACE 2 | RACE 3 | RACE 4 | RACE 5 | TOTAL |
| 1 | [MRc] M.A.X. | 8 | 0 | 25 | 18 | 25 | 76 |
| 2 | [a] Falcon | 18 | 8 | 18 | 12 | 18 | 74 |
| 3 | [MRc] Sam | 0 | 0 | 15 | 25 | 0 | 40 |
| 4 | [MRc] Artsu | 15 | 0 | 0 | 15 | 0 | 30 |
| 5 | [MRc] DriverGR | 0 | 15 | 0 | 0 | 12 | 27 |
| 6 | [SIW] M.Jachna | 25 | 0 | 0 | 0 | 0 | 25 |
| | [WCL] jsrk[FIN] | 0 | 25 | 0 | 0 | 0 | 25 |
| 8 | [MRc] Kromosoom | 0 | 18 | 0 | 0 | 0 | 18 |
| | [MRc] Jan | 0 | 6 | 12 | 0 | 0 | 18 |
| | [MRc] Ufo2731 | 0 | 0 | 8 | 10 | 0 | 18 |
| 11 | [MRc] Ricky | 0 | 0 | 0 | 0 | 15 | 15 |
| 12 | KrzyCh0o | 10 | 4 | 0 | 0 | 0 | 14 |
| 13 | [MRc] Bish | 12 | 0 | 0 | 0 | 0 | 12 |
| | >>DB<< BuCZeK | 0 | 12 | 0 | 0 | 0 | 12 |
| 15 | Fredi EST | 0 | 10 | 0 | 0 | 0 | 10 |
| | Janek /// | 0 | 0 | 10 | 0 | 0 | 10 |
| 17 | GERMANDREAM | 0 | 0 | 0 | 0 | 0 | 0 |
| | Highdriver | 0 | 0 | 0 | 0 | 0 | 0 |
| | Laimis | 0 | 0 | 0 | 0 | 0 | 0 |



Last edited by Ricky on 2011-11-13, 10:40 am; edited 1 time in total
Ricky
Server Supad/Forum Admin, Event Coordinator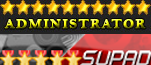 Posts

: 379


Reputation

: 3


Join date

: 2010-04-10


Age

: 26


Country

: Germany | Dortmund


Subject: Re: [MRc] Demo Championship Season 5 Championship Table 2011-11-12, 8:49 pm

---

Hello Racers,

Congrats the Winner of the 5th [MRc] Demo Championship Season:[MRc] M.A.X with 76 Points. On Place 2nd comes ]a] Falcon with 74 Points and the 3rd Place goes to [MRc] Sam with 40 Points. Thanks all for coming to the Events and thanks too, for [MRc] Artsu. He makes last Race the Race Control and makes a good Job. The next Demo Champ comes next Year. Then maybe with more People.

Best Regards Ricky

PS: Highligts of all Demo Races you will find in approx 2 weeks by Youtube. The Links i will post it then here.
M.A.X.
Server Supad/Forum Admin, Event Coordinator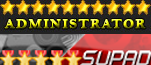 Posts

: 55


Reputation

: 1


Join date

: 2010-09-20


Age

: 37


Country

: Ukraine


Subject: Re: [MRc] Demo Championship Season 5 Championship Table 2011-11-13, 6:54 pm

---

Thank you for hosting the championship Ricky)))


_________________


Sponsored content

Subject: Re: [MRc] Demo Championship Season 5 Championship Table

---