skswat
Server Supad/Forum Admin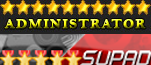 Posts

: 1444


Reputation

: 26


Join date

: 2010-02-07


Age

: 27


Country

: Slovakia


Subject: Re: better to say good bye brothers Wed 11 Jul 2012, 16:00

---

If he will leave, we take cars.... come to Germany... and will drink him all his beers.

forever

_________________

I am currently in LFS Easy answers - 5€
Answers, where I need to think - 8€
Serious answers - 15€
Answers to stupid and unnecessary questions - 20€

Special rate:
Question to which I have already answered - 30€
(Tom) TomTom




Posts

: 566


Reputation

: 21


Join date

: 2012-04-10


Age

: 59


Country

: Germany


Subject: Re: better to say good bye brothers Wed 11 Jul 2012, 16:36

---

skswat..!You can take my girlfriend....my cars....BUT NOT MY BEER !!!!


_________________
Please stay nice to each other .......Live can be short.......
Distance: 362907.293 km
Fuel burnt: 56183.84 ltr
Laps: 101497
Hosts joined: 4051
OUTLAW




Posts

: 367


Reputation

: 3


Join date

: 2011-11-29


Age

: 46


Country

: Canary Islands


Subject: Re: better to say good bye brothers Wed 11 Jul 2012, 16:40

---

Tom brother, you signed a contract with Mrc says that if you leave the team we will keep your wonderful Porsche and will go to Germany to empty your FRIDGE (every week).

P.D. is difficult to enter the team, but much more difficult is to get out. (Apply also to bar).



_________________

Gentlemen

,

start your engines

!"
bish
Founder, Team owner, Server Supad/Forum Admin






Posts

: 3098


Reputation

: 105


Join date

: 2011-07-28


Age

: 37


Country

: united kingdom


Subject: Re: better to say good bye brothers Wed 11 Jul 2012, 17:52

---

MrcTomTom wrote:

d]]OK brothers...! Big thanks for your supports ! Realy a great familie here ![/b]

So Il keep on making a good and fair job here ! (As before)!

If anyone from AA is trying to start a discussion with me , or talking bad again for our

Team and server ; Il just give them a normal ban !!!

After that they can complain at our forum !

Thanks again brothers , I realy feel very well since I joyed MRc !!!



cool mate im really happy youve decided to stay

_________________

My music on forum
skswat
Server Supad/Forum Admin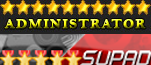 Posts

: 1444


Reputation

: 26


Join date

: 2010-02-07


Age

: 27


Country

: Slovakia


Subject: Re: better to say good bye brothers Wed 11 Jul 2012, 18:17

---

MrcTomTom wrote:

skswat..!

You can take my girlfriend....my cars....BUT NOT MY BEER !!!!


I knew that take you a beer is a biggest punishment for you

_________________

I am currently in LFS Easy answers - 5€
Answers, where I need to think - 8€
Serious answers - 15€
Answers to stupid and unnecessary questions - 20€

Special rate:
Question to which I have already answered - 30€
Sponsored content

Subject: Re: better to say good bye brothers

---